Reactive Realtime for Fun and Profit
14:00/14:30
From wooshing cursors on Google docs to daily scrums on a virtual whiteboard - users have increasingly come to expect changes to sync in realtime. But controlling fast, bi-directional dataflow through an application can be challenging for large scale projects.This talk will help you dodge the complexity trap by applying functional-reactive programming principles to structure a web app as a network of performant and scalable data-pipes. Attendees will learn battle-tested techniques with take-aways that can be applied to their own work.
Language: English
Level: Intermediate
Wolfram Hempel
Co-founder - deepstream.io
A relic from the dark ages of webdesign, Wolfram clawed his way to the light of superfast servers & realtime systems. He dabbled with technologies behind financial trading, investment banking, AAA gaming, travel booking & the strange world where fridges talk to the internet. He developed many open source projects, that can be found as far as Nasa, JPMorgan & Bank of America. Today, Wolfram is the co-founder of deepstreamHub - an upcoming realtime data platform - & developer of deepstream.io - a new open source server. He is also a speaker, tech author & host of Berlin Realtime Web Meetup.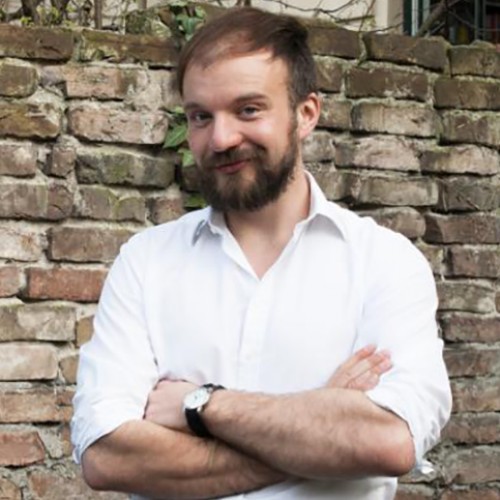 Go to speaker's detail